Check out some collected galleries of our work.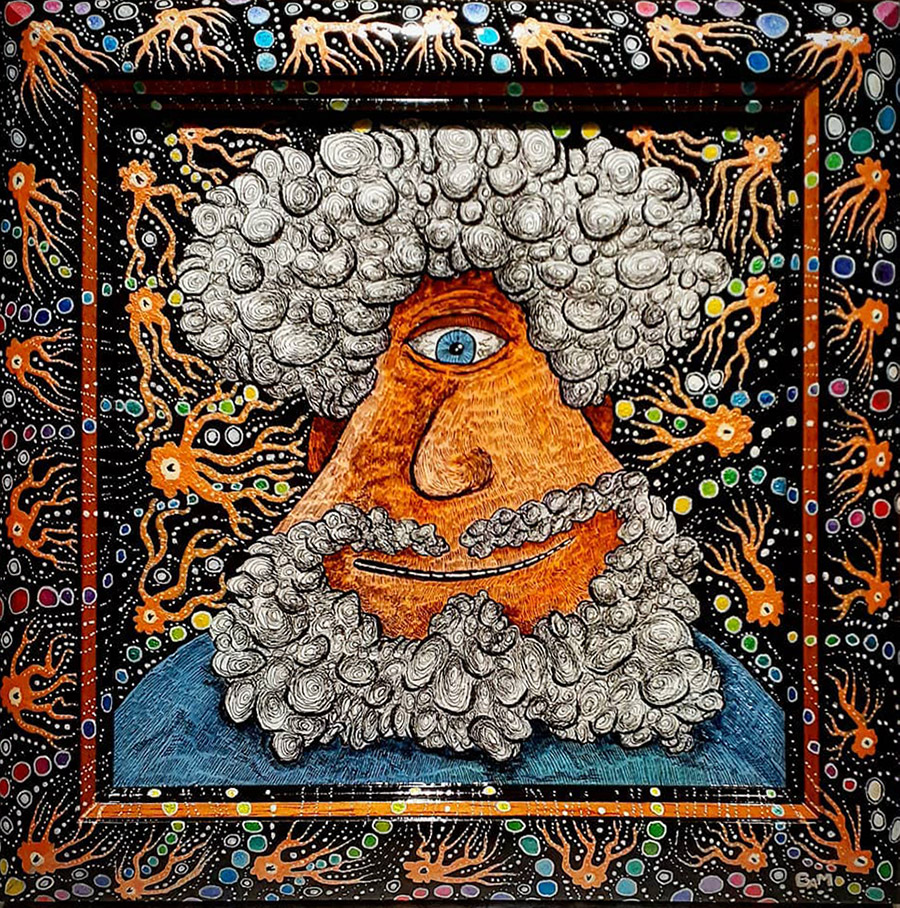 Bruce started experimenting with blowing and moving very fluid acrylic ink. Mike then decided to give the random compositions a conceptual framework for Bruce to play with. The results are delightful and surprising.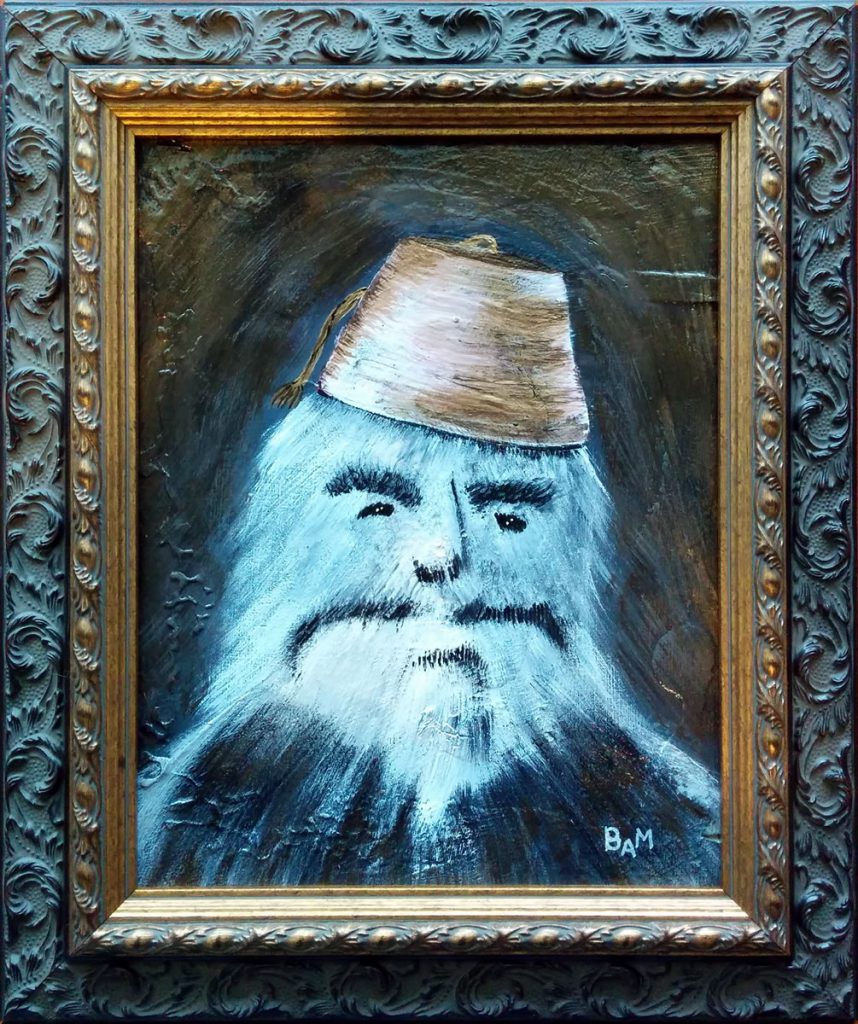 We're never quite certain what will happen when we start doing random character studies. Mike might have an idea when he starts, but it could go in a strange direction once it gets under Bruce's paint brushes.
Our friend Brad Weber brought over some wood panels that had a fascinating glue texture on the backs. Combine that with a box of Cabinet Cards Bruce's mother found in their basement and the amazing frame scraps that Bruce gets to create an amazing collection of 33 Curious Characters.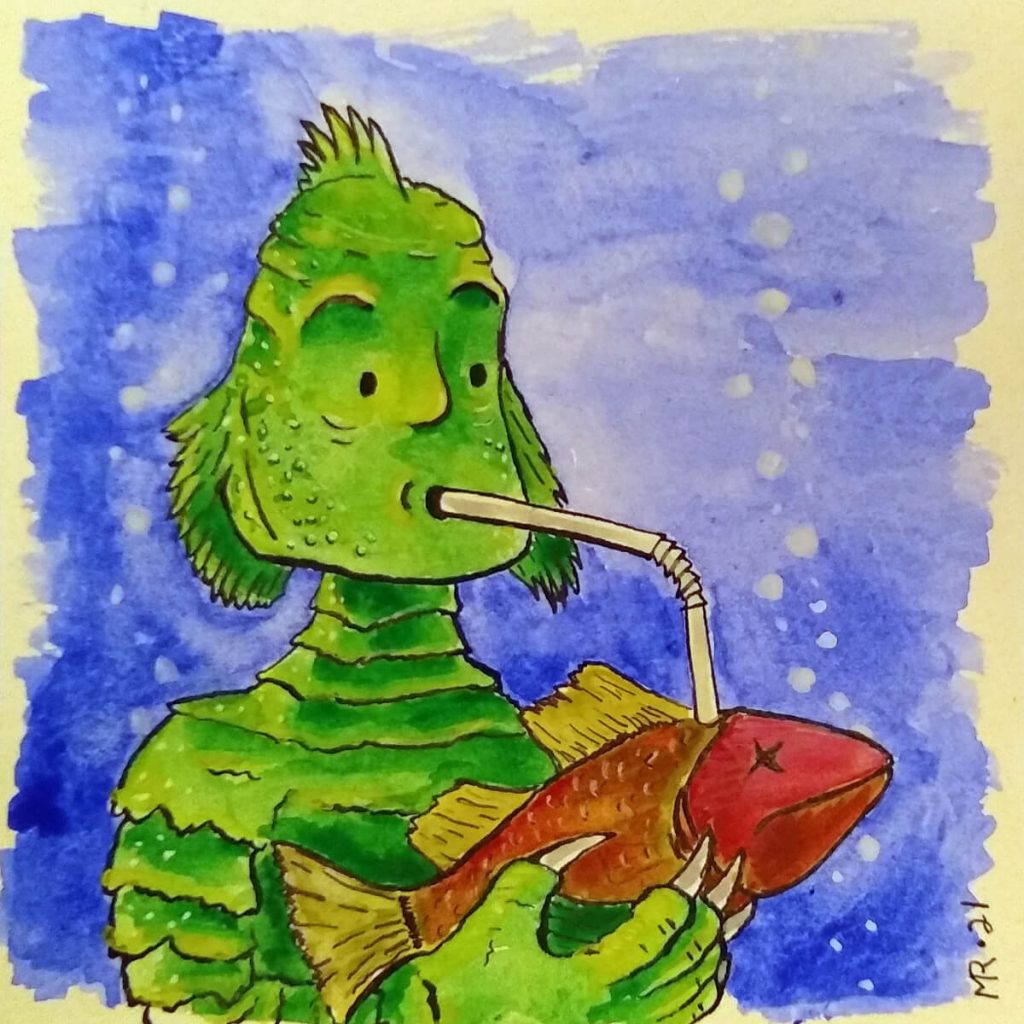 Sometimes Mike just craves the immediacy of a simple watercolor painting. These are some favorites.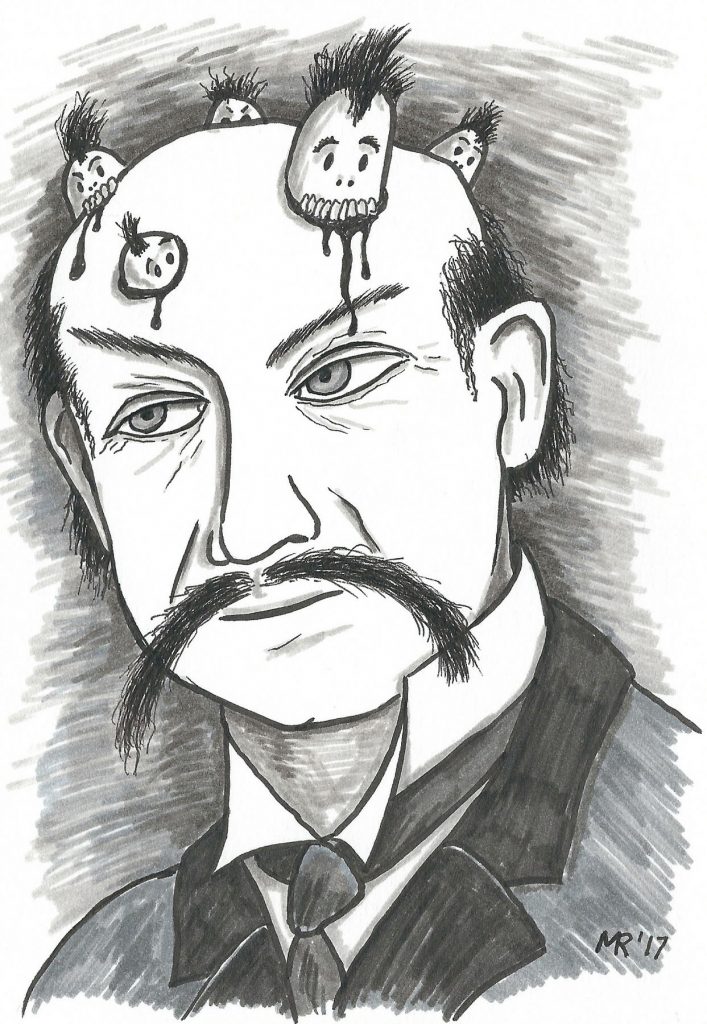 Sometimes drawings yield a very impulsive path to fun art. Experimenting with characters and layouts while trying to add a simple narrative element.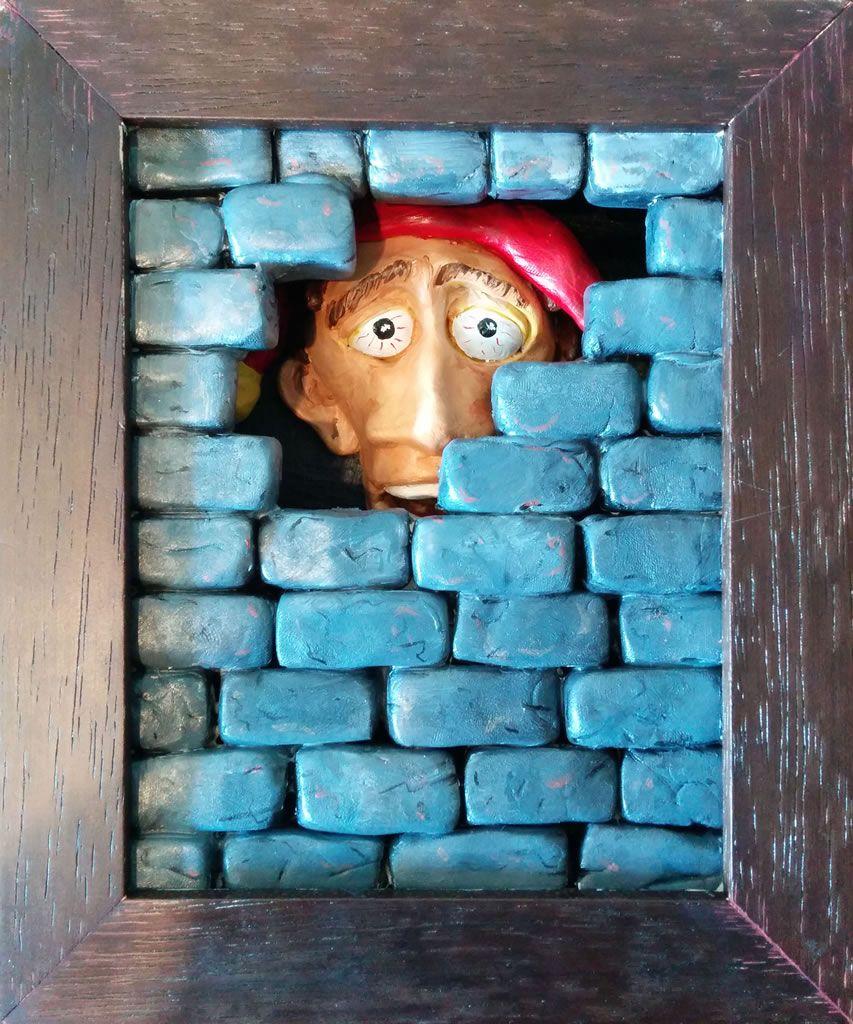 Sometimes 2D isn't enough to contain our visions. A healthy box of Sculpey brings these ideas to life.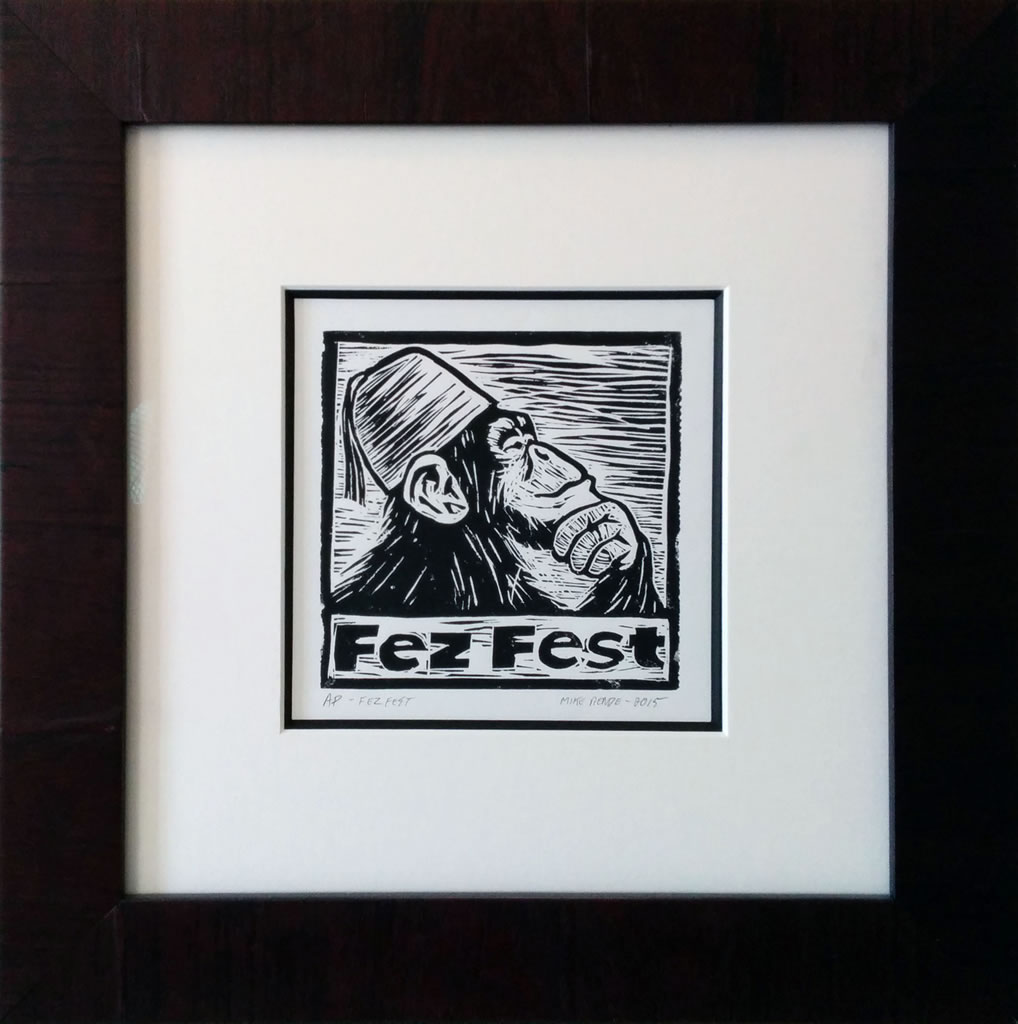 We don't find the time to do linocut prints often, but we love the opportunity when inspiration hits us.
In college Bruce created Uh-Oh! He drew a calendar of Uh-Oh! taking the place of famous paintings and several crazy adventures. From time to time Mike has pitched in to help craft comics featuring the self-styled "Third Greatest Detective in the World".